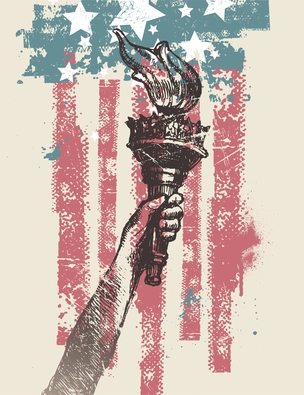 Speaking from the White House last night, President Barack Obama announced a series of significant executive actions his administration will take to improve the lives of millions of undocumented immigrants and documented immigrants inside the United States. In addition, the White House released details about specific programs and changes in immigration procedure and law that will benefit these individuals further, which were not included in the President's fifteen-minute speech. We discuss these complex changes below.
After years of waiting, for millions of undocumented and documented immigrants, there is finally a clear path to protection from deportation, lawful U.S. employment authorization, and securing a social security number, and a state driver's license.
Deferred Action for Parents
The centerpiece of the executive actions to be taken is the new Deferred Action for Parents (DAP) program. DAP will ensure that the parents of millions of U.S. citizen and "green card" holder children will be protected from deportation, thus preserving family unity.
The DAP program criteria to be met by individual applicants include:
1. parent of a U.S. citizen or U.S. lawful permanent resident ("green card" holder) of any age;
2. continuous presence in the United States since at least January 1, 2010;
3. registration with the U.S. government;
4. payment of taxes; and
5. no significant criminal record.
DAP program individual benefits include:
a. three-year renewable U.S. work permit; and
b. protection from deportation.
After securing such status and benefits, these immigrants will be eligible to obtain a social security number and, depending upon the state, a driver's license.
Other Significant Immigration Relief and Changes
Along with DAP, other benefits are now available to qualified undocumented and documented immigrants. The existing Deferred Action for Childhood Arrivals (DACA) program, initially created in 2012, will be greatly expanded to cover approximately an additional one million immigrants, because the existing age restrictions have been eliminated and continuous residence will be required from only January 1, 2010. DACA will also, now, be granted in three (3) year increments.
President Obama announced actions to be taken that would help keep the best and brightest foreign students, workers and entrepreneurs in the United States, to help strengthen our recovering economy. Optional Practical Training (OPT) work authorization for coveted STEM students will be more readily available. Also, work authorization may be granted for H-4 visa holders (certain spouses of H-1B visa employees). The current entrepreneurial visa programs will be expanded. Visa and work authorization portability for certain lawful immigrants will be streamlined, allowing such workers to move more freely from one employer to another while waiting to become "green card" holders. Still other improvements to existing employment-based immigration programs will be considered.
The "T" and "U" visa programs are being improved to help victims of trafficking and crime. Also, new immigration enforcement policies, particularly concerning the U.S. southern border, will be exercised.
What to Expect Next
The breadth of these executive actions is vast and complex. Only during the next several months, while the federal government rolls out the entire series of executive actions, will we grasp fully all of the procedures required and available benefits to eligible immigrants. Guerrero Yee LLP will remain vigilant over any changes and nuances affecting immigrants as the government implements these actions. We will continue to keep you updated.
Guerrero Yee LLP applauds the Obama administration and all Americans for this hard-fought victory benefiting millions of immigrants and families. However, while this is one giant step towards fixing our broken immigration system, there are many more to take. We will continue to advocate for comprehensive immigration reform for the betterment of our country and for all Americans.
What You Should Do
The Department of Homeland Security must now begin the process of accepting and processing the necessary petitions and applications to deliver these valuable immigration benefits to immigrants throughout the United States.
Take important note that every single person's immigration situation is unique – even though you may think your situation is similar to that of a friend or loved one. A meticulous analysis of your specific facts and goals must be conducted in order to determine whether you qualify for any of the benefits proposed by the Obama administration. Also, you need to know whether there are any specific risks that may arise from seeking any benefits.
Therefore, if you believe you or someone you know may benefit from these landmark changes in U.S. immigration law, please feel free to contact our law firm and schedule an appointment. We will professionally analyze your case, and provide you with our best immigration strategy advice, relating to your unique case.
The Obama administration has finally delivered the life-changing immigration relief desired by millions of deserving immigrants. This may be the one best chance you have to solve your immigration problems in the immediate future. Make sure you do it right!
Feel free to call us at (646) 545-5000, or send an email to win@guerreroyee.com, to schedule your appointment and speak with our expert immigration attorneys.
We will strive to help you achieve your U.S. immigration goals safely and quickly.
Guerrero Yee LLP
646.545.5000
win@guerreroyee.com
skype: guerreroyee
The Woolworth Building
233 Broadway, Suite 2040
New York, New York 10279